Content marketing builds trust, generates leads, and cultivates brand loyalty. Technology has made content marketing more relevant, but don't be fooled, content marketing is a pretty old strategy (think 1672). It's still important because it works, and businesses continue to use various types of content marketing to attract customers.
Content Marketing Is Not Traditional Marketing
The Content Marketing Institute defines content marketing as:
 a strategic marketing approach focused on creating and distributing valuable, relevant, and consistent content to attract and retain a clearly-defined audience — and, ultimately, to drive profitable customer action.
Traditional marketing efforts include direct pitches about your products and services. Content marketing is a strategic marketing approach focused on creating valuable and useful content for your prospects and customers. With content marketing, you're helping your prospects answer questions, solve problems, and make choices.
Customer-centric Marketing
Times and customer trends have changed. Traditional marketing efforts are not as successful at reaching audiences as they once were.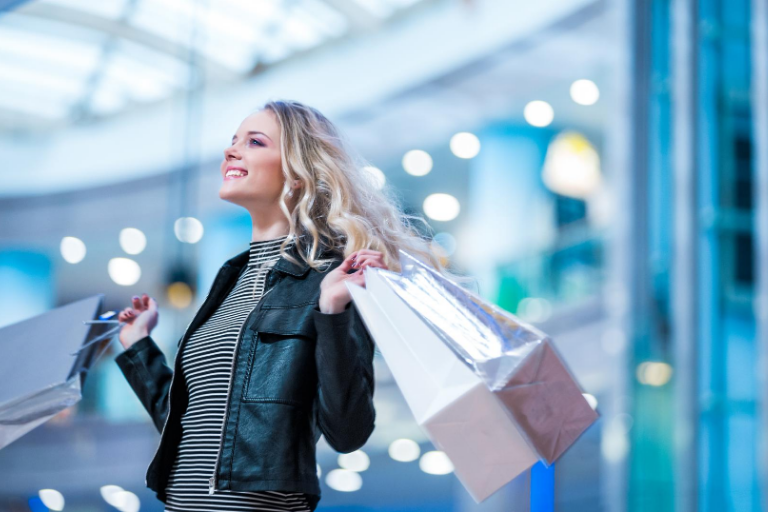 Now, customers are looking for value and engagement with brands they love. As a result, content marketing is how marketers meet customer expectations.
Why Do I Need Content Marketing?
Content marketing benefits include increasing customer engagement, brand awareness, lead generation, and sales. In addition, content marketing generates 3 times as many leads as outbound marketing, can lead to 7x more web traffic, and drives six times higher conversion rates. Content marketing is the future.
Infographics Transform Complex Data Into Shareable Content
Studies show that 65% of people are visual learners. So, it's no surprise that infographics perform well with consumers. Infographics display informative data in a visual and engaging way.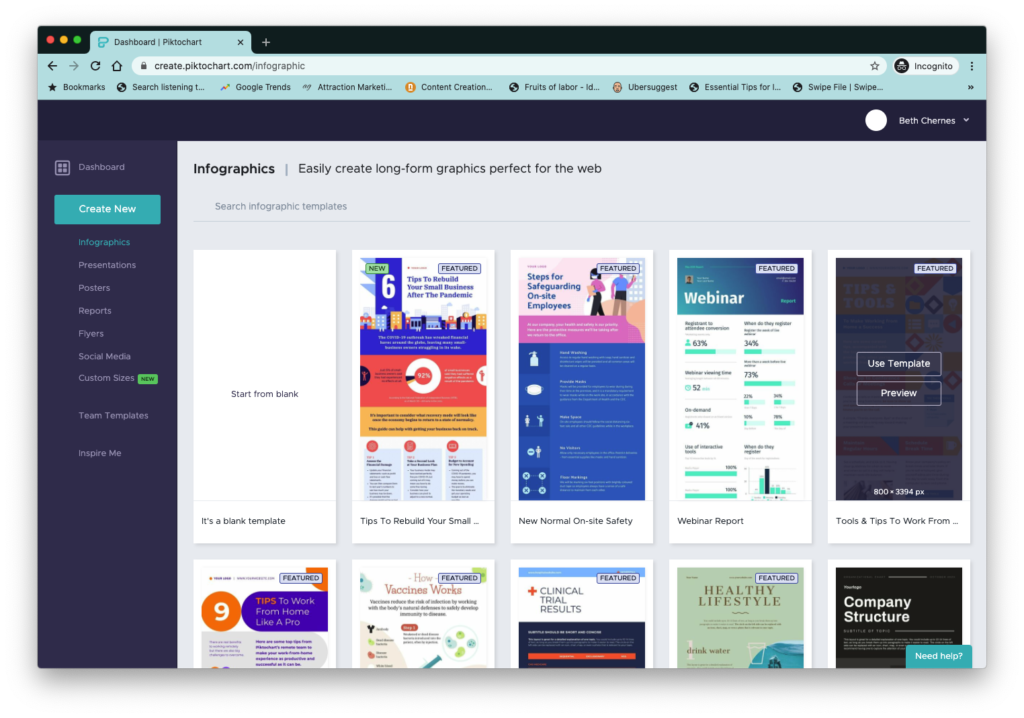 A good infographic can drive website traffic, increase visibility, and boost engagement on social media. But, infographics don't need to complicated. There are plenty of free tools to create engaging and shareable images for your audience.
Email Newsletters – Old Reliable
Email marketing is a tried and true content marketing strategy because it's effective at attracting and retaining customers. Over 90% of Americans check their email daily, which means email continues to be a great way to reach audiences.
Email newsletters are a perfect way to connect with customers. You can use email newsletters to showcase a new product, share a blog article, and offer discounts.
Drive Traffic and Build Trust with a Blog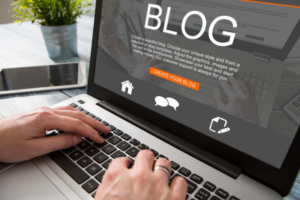 A blog is one of the easiest content marketing strategies to drive website traffic and grow your business. People turn to blogs to answer questions, learn about new topics, and find products and services. In fact, blogs keep prospects close by building trust with your audience and boost traffic through search engine optimization (SEO).
Get Your Camera Ready for Video
Data shows video will represent 83% of all internet traffic by 2021. Consumers want more videos from brands. Videos can provide value to customers by showing how things work, answering questions, and building relationships with your audience.
Videos don't have to be lengthy productions. But, they do have to be authentic and relate to your customer's wants and desires. Truly, when done well, videos build relationships with prospects.
Wrap-Up
With so many different types of content marketing, there is no singular best solution for all businesses. Which ones you choose will depend on your business's services/products, customers, and strategy.
Ultimately, the best type of content marketing is the one that you have the time and money to implement now.
What types of content marketing are you using?
Don't have the time to create your own content? Contact me today to get started!