Debating if you really need SEO services?
Here's the real hot take:
It's not enough to have a website that looks pretty.
You want one that brings in traffic, leads, and sales.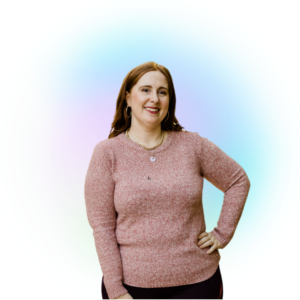 When it comes to digital marketing, I believe in a well-rounded approach that's all about two key things:
1. Powerful messaging that truly speaks to your target audience.
2. Smart SEO strategies that ensure your message reaches the right people.
I've refined my signature process to make sure my clients get the best results possible. I've helped clients:
Dominate the 1st page of Google
Generate revenue purely from organic traffic
Convert first-time visitors into loyal customers
Plus, I've got 100+ hours of SEO consulting and marketing training under my belt, and I've spent countless hours perfecting my copywriting skills to help B2B businesses grow and thrive.
But you know what really matters to me? Making sure my clients are super happy—no exceptions.
That's why I've put a lot of effort into creating top-notch, tailored SEO services and experiences for everyone I work with.
When we team up, you can expect clear communication, total transparency, honesty, well-defined next steps, and easy-to-follow timelines.
Are you ready to transform your website into a captivating, revenue-generating machine?
In my 7 years in digital marketing, I've observed one constant: B2B businesses often struggle with online visibility.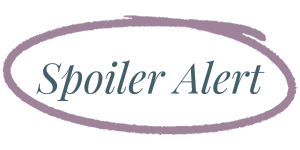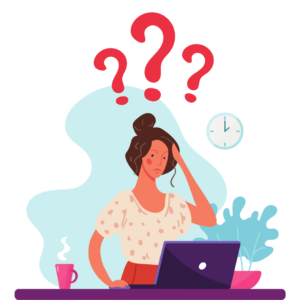 You can't just have a website and call it a day. It's the right content, interwoven with SEO strategy, that makes the difference.
And, what's more?
You know your business will thrive online if you find the high-level SEO help you need—and the results will speak for itself. 
But, while you're stuck doing all the website stuff yourself (and juggling content creation and strategy with your other responsibilities), your business is losing opportunities—for leads, sales, and revenue. 
LET ME HELP YOU TURN SEARCHES INTO SALES.
How's that sound?
Beth is an excellent writer and knows the importance of SEO in copywriting.

She took the time to understand our business and delivered engaging copy that helped our SEO strategy. Beth shows professionalism and attention to detail in her work and always goes the extra mile to ensure her clients are happy. 

Sara West
Is your current website not landing you leads and customers? It's time to take SEO off the back burner so you can connect with the customers searching for what you offer. SEO services include expert SEO eyes on your website to help you rank higher on Google, improve your visibility, and drive traffic to you.
EFFORTLESSLY REACH THE TOP OF GOOGLE SEARCH
Looking to unlock the advantages of organic traffic without the hassle of doing it all yourself? This is a fit for you if:
You're ready for an honest tear-down of your website that takes it from trickling clicks to overflowing with traffic.
You've got a good grasp on what SEO is and how it can improve your online visibility—you know your website numbers, your target audience, and the value of high-quality content, so when I ask questions, you'll have the answers to keep plotting our course. 
You have a marketing budget to invest in a one-time audit or periodic consulting—or you need regular SEO support and content creation—ultimately, you know you can't move forward without expert insights.
Together, we'll plan your next steps to make your website irresistible to search engines and customers. Our teamwork will ensure that your website isn't just another online space but a powerful tool that consistently attracts and converts leads into sales.

Investment begins at $697
LIMITED SLOTS AVAILABLE
Website Copywriting Services
Don't let your website stand idle with copy that doesn't convert. This service will update your website copy to be aligned with your brand voice and keyword strategy. I'll work on your pages to ensure they are wire-framed for you or your web designer to easily place on your website.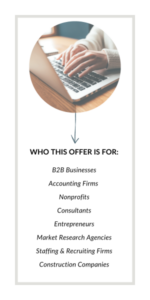 SAY GOODBYE TO BORING WEBSITE COPYWRITING
Need the right words to attract clients? This is a fit for you if:
You need a copywriter who doesn't just write but understands design, user flow, SEO, and the importance of strategic content placement on a website.
You understand the importance of SEO and how website pages with a keyword strategy can help bring in traffic—you know your target audience, brand voice, service lines and the value of expert copywriting, so when we plan your website, you'll have the answers to keep moving forward.
You have a marketing budget to invest in a one-time audit or full website copywriting—and you're ready to let someone else look under the hood of your website to improve your copy and get it running like a well-oiled conversion machine.
We'll refine your brand voice and craft copy that both your audience and search engines love. Together, we'll ensure your customers not only land on your website—they stick around.
Investment begins at $497
ONLY A FEW SPOTS LEFT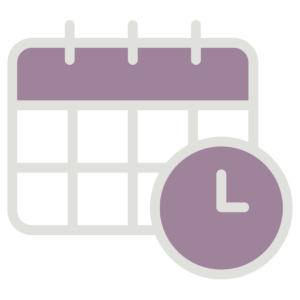 It is ABSOLUTELY essential that you fill out an application TODAY if you want to work with me in December. My schedule fills up quickly, and that's the current waiting list. So, don't wait until the last minute to book! Early planning always pays off, so let's avoid the eleventh-hour rush. Believe me, my clients who plan in advance tend to see the best results!
I DO NOT guarantee revenue, ranking, or traffic goals. That's not fair to ask of me since I'm only part of any business equation—especially when it comes to algorithms and digital marketing. Any client who has worked with me will tell you that I give you 10000% of my focus, creativity, passion, and expertise. Your success is my goal, and I want you to always understand where we are in the process and what the next steps are. I will spare you the aggravation of trying to navigate online strategy on your own, what tools to buy, and which metrics to track. 
I have plenty of references I'm happy to provide—should we get to that point in our growing partnership, and you can check out my testimonials area at any time!
When I'm on board, I'm all in, treating your business like it's my own. But heads up—I don't just work with anyone. I select my clients carefully.
Before we dive in, I have a simple application form to fill out. This saves us time, and we can make sure we're in sync. And if we're a perfect fit—the sky's the limit!
Digital Marketing Certifications
We've seen year-over-year web traffic growth.

Beth was recommended to me when I was looking for a copywriter to update our website. Beth's writing abilities were clear right away, and her digital marketing expertise helped elevate our website. She is highly organized and hits her deadlines 100% of the time.

Bennie Lewis, CPA