COPYWRITING AND SEO FOR AMBITIOUS COMPANIES
Capture leads and drive sales with high-quality SEO content.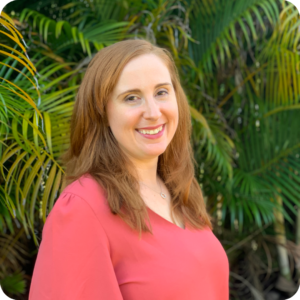 In this day and age, you can't afford to miss out on digital marketing. If you want your business to grow, you need solid content online and a strong copywriter to deliver it.
That's where I come in.
Whether you're a small business, entrepreneur, or nonprofit, my professional writing can help develop your brand voice, expand your audience and increase your sales.  
I've spent the past 10 years writing and editing, but I'm more than just a writer. 
As a communications strategist and digital marketer, I understand the role effective content writing has in your overall marketing strategy. That's why I have digital marketing certifications from HubSpot and HootSuite, as well as design experience.
You're in good company
Some clients I've worked with include:
Beth was an integral part of our marketing efforts at the museum. Her ingenuity, attention to detail, and positive attitude made working with her a breeze and a joy. We relied heavily upon her design skills, detailed writing, and her extensive knowledge of digital marketing and the deployment of data analytics. I would recommend working with Beth.

Dr. Teresa Wilkins

Beth's writing has been a key part of getting DrBoatlift.com off the ground. Her writing skills have been put to excellent use writing copy for our website to communicate our story to the public. She even provided thoughtful feedback on our web design layout to best attract customers. She took the time to understand our business and was easy to work with every step of the way.

Troy Hughes

I had the pleasure of working with Beth on a year-long social media marketing campaign for a nonprofit organization. Not only were her deliverables on time, every time, they were both creative and visually stunning. She is a subject matter expert on the intersection of mission and positioning, our organization benefited not only from her technical expertise but her supportive mentoring style and leadership. Beth is a relationship builder with a keen eye for detail, she would be an asset to any organization. I recommend her without a moments hesitation.

Coleen Chaney, MNM, NCA
HOW I CAN HELP
Benefits of Hiring An SEO Copywriter & Strategist
Find your voice
I provide writing that sounds like your brand, conveys your message and showcases your authority in your industry. 
Grow your audience
I help you connect with your audience across multiple channels with clear, consistent and engaging content aligned with an SEO strategy. 
Save time
My goal is to provide you with quality writing and proactive ideas so you can focus on your business, not creating content. 
Increase sales
High-converting SEO content that'll turn your words into sales.  
Let's face it, whether we're talking with our friends about our favorite restaurant, dentist, or…

Crush your new year's marketing goals with more traffic, leads, & customers. Learn how to create a winning content marketing strategy for SEO.

Don't settle for poor web traffic. Use these tips to write clear website copy that attracts customers and leads them to take action.
Contact me via email at beth@bethchernes.com or using the form below to find out how I can help your business!