Whether you're a new business or established, small business owners face the same struggles when it comes to marketing. Marketing trends change, and you need to know where to invest your marketing budget to get the best ROI to grow your business. These marketing podcasts for small business owners offer expert advice in bite-sized portions for the busy entrepreneur.
Tune In To Podcasts For Tips
Podcasts have grown in popularity over the past 5 years. Recent studies show that 51% of Americans ages 12 and over listen to podcasts, with 32% listening in the past month. Podcasts have become one of the easiest ways to consume valuable information from experts. Tune in anywhere at any time and listen to practical advice when it's convenient for you.
How Do Marketing Podcasts Help Small Business Owners?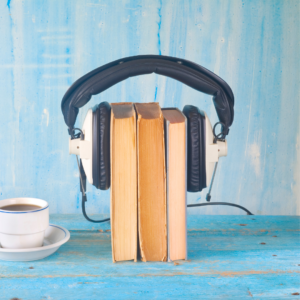 As a small business owner, you are busy with the day-to-day operations of your business. It's hard to fit in learning everything about marketing or finding the time to read books on the subject. Marketing podcasts for small business owners provide you with:
Insightful digital marketing trends.
Interviews from marketing experts, leaders and leading brands.
Simple tips you can apply to your own business immediately.
Advice on how others have overcome the same marketing obstacles you face.
This year, staying afloat with current marketing trends is essential for small business owners. Marketing podcasts are an easy, convenient and free way to stay ahead of the competition and grow your business.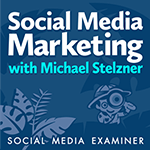 Social Media Marketing is a weekly podcast offered by Social Media Examiner. Its 45-minute segments are hosted by Michael Stelzner and his team of social media marketing pros.  Each podcast focuses on social media trends and provides audiences with actionable information for their business. The advice on this podcast is essential if you are using social media to connect with your customers.
Recommended Episodes:
Organic Facebook Content for Local Businesses: Building a Loyal Following
Successful Facebook Ads on a Small Budget
Organic Social: Content Marketing Ideas From a Pro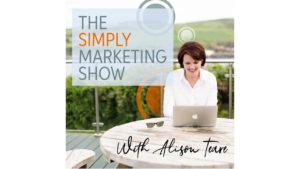 Alison Teare is a marketing expert, trainer and speaker. Her podcasts provide easy-to-use marketing advice geared towards small businesses. The podcasts consist of her own experiences and interviews with other marketing experts. I enjoy her podcasts because they are relatable and provide tips you can implement without a big budget.
Recommended Episodes:
3 Ways To Become More Visible Online
How To Build Awesome Engagement on Facebook
How To Create Emails Your Audience Wants To Open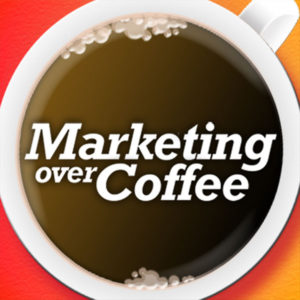 Marketing Over Coffee is a 20-minute-long podcast hosted by Event Hero's VP of Marketing, John J. Wall and Podcamp's co-founder Christopher S. Penn. The podcast is conversational, and they cover topics like social media marketing, SEO, affiliate marketing, and other topics. They bring in industry experts to have a chat about marketing topics.
Recommended Episodes:
Seth Godin on What To Do When It's Your Turn
Brendan Kane on Hook Points!
Ann Handley on Everybody Writes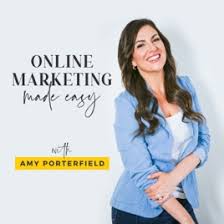 Online Marketing Made Easy is the podcast of Amy Porterfield, a well-known online marketing professional. This show is primarily geared towards small business owners and entrepreneurs. She breaks down complicated marketing strategies into manageable step-by-step pieces small business owners can put into action quickly to get results.
Recommended Episodes:
3 Free Organic Strategies to Grow Your Audience Quickly
Landing Page Not Converting? Here's What to Do
5 Unexpected Way To Rethink Your Content and Build Your Audience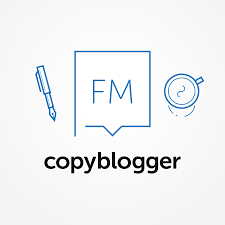 Copyblogger FM is the perfect podcast to improve your content marketing and writing skills. This weekly podcast covers marketing topics such as content marketing, email marketing and conversion optimization. Podcasts are pretty short, ranging from 15-35 minutes.
Recommended Episodes:
The Advantage of Email Marketing
Understanding the Lifecycles of Your Website
When Is It Time To Bring in a Professional Copywriter?
Podcasts In A Nutshell
Finding great podcasts can be overwhelming. There are dozens of marketing podcasts with helpful advice for businesses. These 5 marketing podcasts will help you get started with actionable steps to help your marketing efforts this year.
The Next Step For Marketing Your Business
These podcasts are a great first step to learn marketing advice. But the demands of running a business can be time-consuming. How do you find the time to put it into action?
Hire me as your freelance writer and communications strategist to help you put successful marketing strategies into practice. We can work together to grow your business, traffic and customer following.