Effortlessly reach the top of Google search
SEO services to increase your traffic, attract leads, and improve your search rankings
SEO Kickstart VIP Week
Want to set up your website to benefit from organic traffic?
Done For You Website SEO to Boost Your Traffic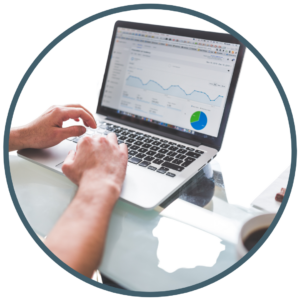 It's time to take SEO strategy off the back burner so you can connect with the customers searching for what you offer. This service includes one full week of expert SEO eyes on your website to kickstart your SEO to help you rank higher on Google, improve your visibility, and drive traffic to you.
FEATURES OF THIS PACKAGE:
• 1-Hour SEO Strategy Call
• Set up Google Search Console
• Set up Bing Webmaster Tools
• Benchmark Data and SEO Audit
• Competitive Assessment of 3 competitors' websites
• Website Optimization (up to 15 pages): On-page SEO for titles, meta descriptions, alt text, heading restructure
• Keyword Research
• New Sitemap Submission
• 1-Hour Wrap Up Call to Debrief
• 30 Days of email support post-project (to address any questions)
TIMELINE: 1 Week  |  INVESTMENT starts at $2,190
* For additional website page optimizations, inquire about a custom quote.
53.3% of all website traffic comes from organic search
Beth was an integral part of our marketing efforts at the museum. Her ingenuity, attention to detail, and positive attitude made working with her a breeze and a joy. We relied heavily upon her design skills, detailed writing, and her extensive knowledge of digital marketing and the deployment of data analytics. I would recommend working with Beth.

Dr. Teresa Wilkins

I have worked with Beth on a few Marketing projects for the last three years. Her work ethic, attention to detail, and natural understanding of what a company needs to take the next step for success are rare qualities to find.

Wonetha Hall
All Access Monthly SEO Strategy
Sick of having a beautiful website that gets no leads?
On-going SEO Strategy to track your SERPs and expand your reach
Is your current SEO not landing you leads and customers? If you've already dabbled in SEO but aren't seeing the results, you may want to consider a monthly SEO strategy package.
ALL MONTHLY PACKAGES INCLUDE:
• Keyword Strategy and Tracking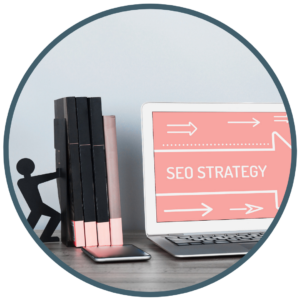 • SEO and Copy Optimization
• SEO Implementations
• Review/Set up Google Analytics account
• Review/Set up Google Search Console and Bing Webmaster Tools
• Benchmark Data and SEO Audit
• Competitive Assessment of 3 competitors' websites
• An editorial content calendar based on a pillar-cluster strategy
• SEO best practices training and support of client/staff
• Schema/Structured Data Recommendations (as needed)
• Monthly Sitemap Submissions
• Monthly Website Health Monitoring
• 1-Hour Monthly Call to Review Goals & Progress
• Monthly SEO Report
PACKAGE UPGRADES:
Monthly SEO Content Writing
SEO Image sourcing
CMS Updates
TIMELINE: Monthly  |  INVESTMENT starts at $1,697
* Book a FREE discovery call for details on all 3 Monthly SEO Packages
A la Carte SEO Services
SEO add-ons to complement your package or extra services to fill in the gaps in your content planning
SEO Audit

Not sure how your website stacks up with its SEO? This one-time service will give you the basics of what needs some TLC on your website.

THIS SERVICE INCLUDES:

• Comprehensive SEO audit of your website (up to 10 pages).

• A detailed report breaking down the essentials such as SEO scores, broken links, DA & PA scores, and SEO improvements.

Investment starts at $497

Keyword & Competitor Research

This one-time service will give you a firm grasp of what SEO keywords you should target with your content and what's working for your competitors.

THIS SERVICE INCLUDES:

• Keyword research with excel template to record findings

• Suggestions for targeted keywords

• Complete competition research ​

Investment starts at $297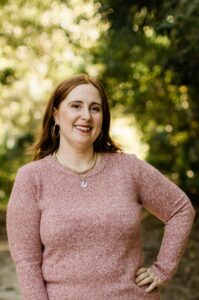 When it comes to digital marketing, I believe in a well-rounded approach that's all about two key things:
1.) Powerful messaging that truly speaks to your target audience.
2.) Smart SEO strategies that ensure your message reaches the right people.
I jumped into digital marketing and copywriting in 2017 when I saw an overwhelming need for small businesses small businesses to establish a strong online presence. As a website copywriter specializing in SEO, my passion lies in crafting captivating and SEO-optimized content that not only resonates with your audience but also drives real results.
I've refined my signature process to make sure my clients get the best results possible. Plus, I've got 100+ hours of SEO and marketing training under my belt, and I've spent countless hours perfecting my copywriting skills to help businesses grow and thrive.
But you know what really matters to me? Making sure my clients are super happy—no exceptions.
That's why I've put a lot of effort into creating a top-notch, tailored experience for everyone I work with.
When we team up, you can expect clear communication, total transparency, honesty, well-defined next steps, and easy-to-follow timelines. So, just sit back, relax, and enjoy the high-quality client experience you truly deserve.
Digital Marketing & SEO Certifications
Ready to get started?
Book Your Free Call
Contact me via email at beth@bethchernes.com or use the form below to find out how I can help your business!