Are you satisfied with your content?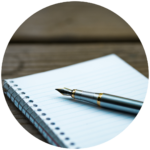 Let's face it. Your business needs an online presence, but creating good online content is hard. It takes time, research, strategic vision, and planning to find the right words to create clear, compelling writing.
But, when you're busy, how do you find the time to get it all done? I'm here to save you time and help you achieve your goals.
I can craft copy that is engaging, powerful and aligned with your vision and plans. My writing will help your prospects realize that you are the solution to their problems and the best choice in your industry.
Benefits To Your Business
Through my copywriting, I can help your business:
Increase your email subscribers

Generate new business leads

Turn readers into high-value customers

Present you as a thought authority in your industry

Save you time to focus on your business and clients
Testimonials
What Clients Say
Beth was recommended to me when I was looking for a copywriter to update our website. Beth's writing abilities were clear right away, and her digital marketing expertise helped elevate our website. She is highly organized and hits her deadlines 100% of the time. Any time we need a skilled writer, we can rely on Beth.

Bennie Lewis, CPA

[Beth] brought critical thinking, research, problem solving, and senior decision-making to The Root Agency at a vital time of growth. She also created communications systems and implemented tools to streamline our workflow in our start-up environment. Beth is passionate about her work and invests all of her skill sets when she commits to a scope of work–going above and beyond. We would consider contracting Beth again in the future!

Natalie Root

I have worked with Beth on a few Marketing projects for the last three years. Her work ethic, attention to detail, and natural understanding of what a company needs to take the next step for success are rare qualities to find.

Wonetha Hall
Compelling Copy
Copy that engages audiences and inspires them to take action.
Experienced Writing Professional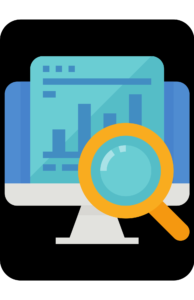 Work that is written to the highest standards with in-depth research.
Original Content
Creation of unique content that aligns with your brand and voice.
SEO Friendly Copywriting
Writing that is optimized for search engines to increase your website traffic and conversions.
Reasonable Feedback & Drafts
Easy to review drafts with feedback to tweak and polish the writing.
Proactive Communication
Clear expectations and updates, so you never worry about the progress of the project.
Timely Deliverables
Always delivered on time and in your preferred format.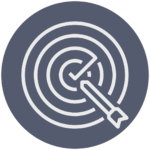 I have provided writing services for busy entrepreneurs, digital marketing agencies, small businesses, and nonprofits for over ten years. I understand the role that compelling copy has in the overall marketing strategy. That's why I have digital marketing certifications from HubSpot and HootSuite. 
Having written for a wide variety of industries, I can provide you with more than just words. I can create content that shows your company's unique voice and help you achieve your content marketing goals.
Are You Ready To Get Started?
Contact me via email at beth@bethchernes.com or use the form below to find out how I can help your business!