Are you looking for a freelance writer for your blog or content marketing for your business?
Your time is precious and you need every moment of it to focus on your business and your customers. But, you also need compelling content that inspires, converts, and sells. Hi, I'm Beth, I can help.
My creative content can help your business:
Reach your audience through social media sharing
Increase your email subscribers
Generate new business leads
Turn readers into high-value customers
Present you as a thought authority in your industry
Save your time to focus on your business, your clients, and the fruits of your labor (you deserve them!)
My Services
Writing
Blog Posts/Articles
Press Releases
Product Descriptions
Emails
Newsletters
Social Media
Ghostwriting
…And More
Social Media Management
Content Management
Proofreading/Editing
Content Strategy/Consulting
My Work
You can find examples of the content I've produced for my clients in my PORTFOLIO.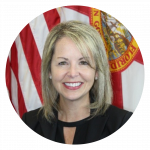 Coleen Chaney, MNM, NCA, Change Leader, Relationship Builder & Advocate for Survivors of Crime
I had the pleasure of working with Beth on a year-long social media marketing campaign for a nonprofit organization. Not only were her deliverables on time, every time, they were both creative and visually stunning. She is a subject matter expert on the intersection of mission and positioning, our organization benefited not only from her technical expertise but her supportive mentoring style and leadership. Beth is a relationship builder with a keen eye for detail, she would be an asset to any organization. I recommend her without a moments hesitation.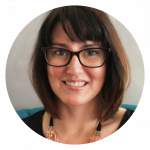 Natalie Root, CEO and Founder of The Root Agency
[Beth] brought critical thinking, research, problem solving, and senior decision-making to The Root Agency at a vital time of growth. She also created communications systems and implemented tools to streamline our workflow in our start-up environment. Beth is passionate about her work and invests all of her skill sets when she commits to a scope of work--going above and beyond. We would consider contracting Beth again in the future!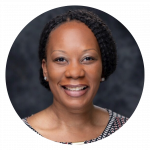 Wonetha Hall, Marketing Coordinator at Women's Care Florida
I have worked with Beth on a few Marketing projects for the last three years. Her work ethic, attention to detail, and natural understanding of what a company needs to take the next step for success are rare qualities to find.
Contact Me
Let's Work Together